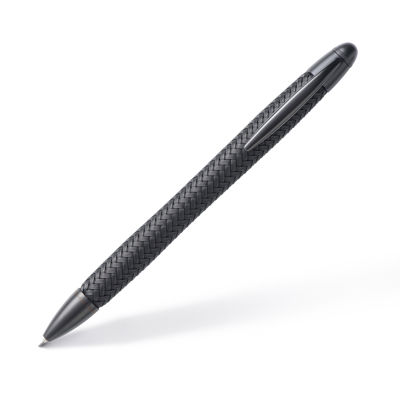 Tec Flex Mechanical Pencil
Article number: 4046901978044
---
---
Free shipping, free returns.
Description
Ultimate performance in an instant: the Porsche Design Tec Flex Mechanical Pen is a unique expression of the power, ambition and technical perfection of Porsche Design. In motorsports, the flexible, corrosion-resistant and hard-wearing qualities of woven stainless steel are used to protect sensitive electronics. In the Tec Flex series, the same high-tech weave lends these ballpoint pens their exclusive look and fascinating function. When the push-button mechanism is activated, patterned shaft pulls together – and releases once the mechanical tip is extended.  All Porsche Design Tec Flex writing utensils are forged from virtually indefatigable stainless steel. A high-quality, replaceable eraser is hidden below the screw cap. For the black/steel models, black resin threads are interwoven with the metal. Delicate and robust, dynamic and timeless: a statement in steel and ink.
Dimensions
15mm x 12mm x 150mm
The Material
Stainless steel, black chrome coating
Care Tips
Clean occasionally with a damp cloth.
---