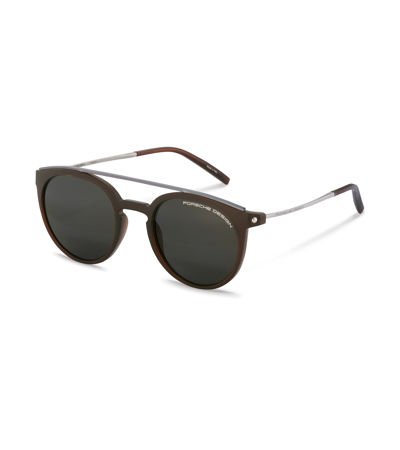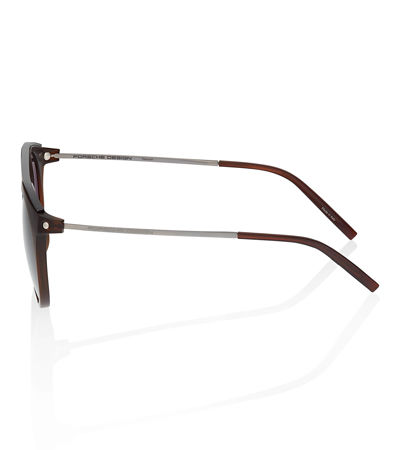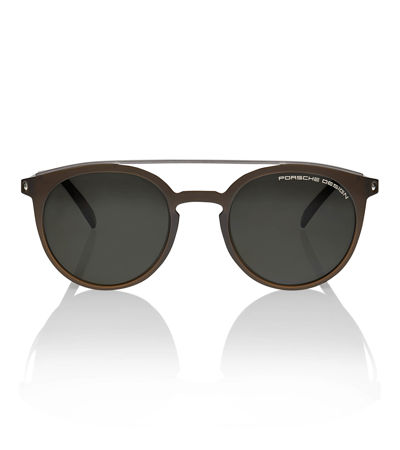 Sunglasses P´8913
Article number: 4056487022031
---
---
Standard Shipping: 2-5 business days, free shipping, free returns.
Description
Extremely practical technology, stunning appearance: The revolutionary, maintenance-free Ball Tec ball-and-socket hinge on the Porsche Design P'8913 sunglasses perfectly encapsulates the Porsche Design philosophy: maximum function, timeless form. Slender temples crafted in pure titanium put the emphasis on the innovative ball joint whilst being a contrast to the striking front made of ultra-lightweight RXP® high-performance polyamide. The double bridge in a contrasting shade gives this timeless pantone frame a highly individual, modern, and extremely exclusive look. The unique style, exceptionally precise production, and unbeatable comfort set these glasses apart—a masterpiece for living. Available in colorway D (grey/green pol. XTR blue gradient) with innovative Vision Drive® Polarized XTR lens technology, and in colorway C (brown/grey pol.) with Vision Drive® Polarized XTR lenses.
The Material
RXP®
Care Tips
Wipe with a microfibre cloth only.
---
Features
VISION DRIVE™ Lens Technology
Uv400 Protection
Comprehensive protection against ultraviolet radiation for your eyes. UV400 lenses absorb UV rays up to a wavelength of 400 nanometers.
Anti-Glare
Effective anti-glare protection reduces annoying reflections when light comes from behind.
Impact Resistance And Hard Coating
High-performance polycarbonate for extreme impact resistance combined with a robust dual coating for reliable scratch protection.
Polarized
Effective reduction of irritating reflections and glare from smooth surfaces. Automatic adjustment.