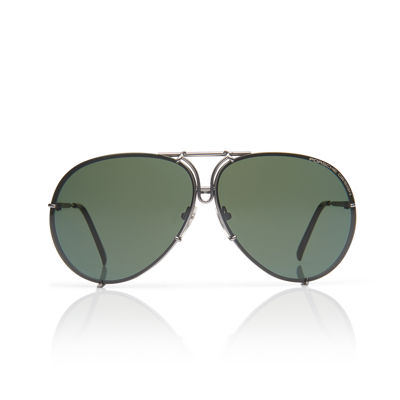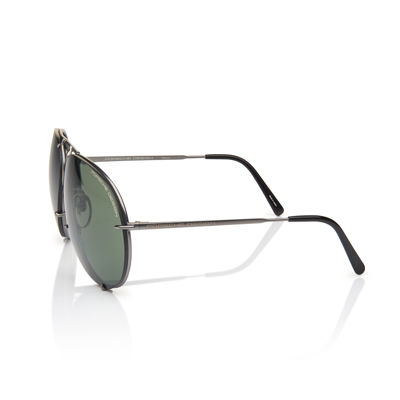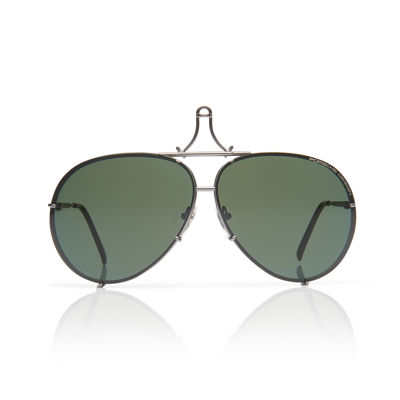 Sunglasses P´8478
Article number: 4046901618575
The classic design, now in Limited Edition Gold: Porsche Design men's sunglasses with interchangeable lens system, in an exclusive display box. Including replacement lenses.
---
---
International Ground Shipping 10-12 Business Days.
Returns extended to 60 days from day of delivery or until Januray 31, 2022.
Description
The power of a timeless idea, transformed into an exclusive design. The iconic Porsche Design P´8478 Sunglasses were the first in the world to have an interchangeable lens system. The teardrop lenses in the sunglasses can be easily changed with a quick-lock system that you turn to unlock and then replace with another interchangeable lens for different light conditions. Extremely lightweight titanium and highly resistant, coated polycarbonate lenses ensure that the exclusive glasses by Porsche Design are at once innovatively designed and highly functional. The "Color of the Year", limited to just 1500 pairs worldwide, has a matte-gold frame with striking accent details in gloss black. As well as lenses in the color Gray Gradient, the set includes a pair of interchangeable lenses in the color Olive, silver mirrored. DETAILS: – Men's sunglasses with interchangeable lens system – Iconic form and function since 1978 – Lightweight frames made from matte-gold titanium – Includes one pair of interchangeable lenses made from high-quality polycarbonate with anti-scratch protection – "Color of the Year" limited to 1500 pairs worldwide – Delivered in an exclusive Porsche Design display box
The Material
titanium
Care Tips
Wipe with a micorfibre cloth only.
---
Features
VISION DRIVE™ Lens Technology
Uv400 Protection
Comprehensive protection against ultraviolet radiation for your eyes. UV400 lenses absorb UV rays up to a wavelength of 400 nanometers.
Anti-Glare
Effective anti-glare protection reduces annoying reflections when light comes from behind.
Impact Resistance And Hard Coating
High-performance polycarbonate for extreme impact resistance combined with a robust dual coating for reliable scratch protection.