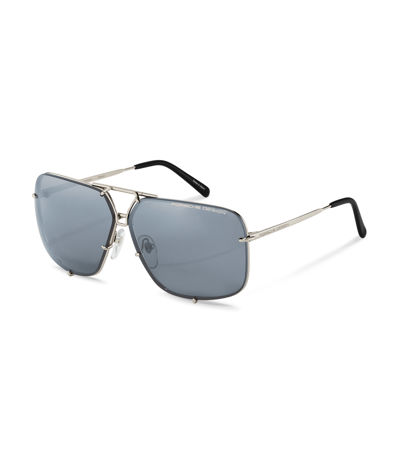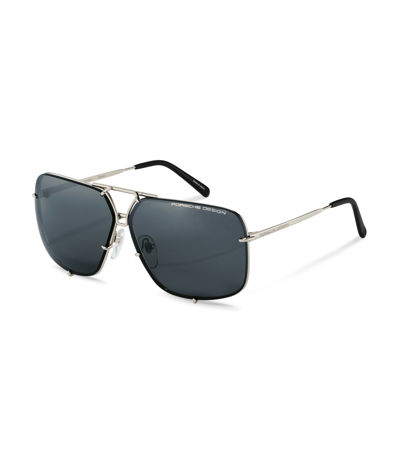 Sunglasses P´8928
Article number: 4056487003573
The new Porsche Design sunglasses with interchangeable lenses. Modern Squared Aviator shape with exclusive quick-lock change and lightweight frames made from 100% titanium.
---
---
Free standard shipping, free returns.
Description
A new icon: the Porsche Design P' 8928 sunglasses feature a design that is even more masculine, and more striking, than the legendary P'8478 – the first sunglasses with interchangeable lenses. The modern squared aviator form gets the successful 40-year-old classic in shape for a new decade. Crafted from 100% ultra lightweight titanium and made in Japan, these sunglasses offer exceptional comfort, despite their commanding size. The distinctive quick-release mechanism for lens changes accentuates the bold design language – most perfectly embodied in the colorway D (black-gold with lenses in gradient gray, extra lenses in olive silver mirrored). Three additional colorways: A (dark gun / 1. green polarized XTR, 2. gradient gray), B (gold / 1. gradient brown, 2. gray blue) and C (palladium / 1. light blue mirrored, 2. gray blue) are more subtle but just as stylish. Frame colors subject to availability. DETAILS: Sunglasses with interchangeable lenses. Modern squared aviator design. 100% ultralight titanium frame. Available in four colorways.
The Material
100% titanium
Care Tips
Wipe with a microfibre cloth only.
---
Features
VISION DRIVE™ Lens Technology
Uv400 Protection
Comprehensive protection against ultraviolet radiation for your eyes. UV400 lenses absorb UV rays up to a wavelength of 400 nanometers.
Anti-Glare
Effective anti-glare protection reduces annoying reflections when light comes from behind.
Impact Resistance And Hard Coating
High-performance polycarbonate for extreme impact resistance combined with a robust dual coating for reliable scratch protection.